Professor Hector Sun-On Chan
BSc, MPhil (CUHK); DPhil (Oxon)
Head, New Asia College
Associate Vice-President (Education)
Professor and Associate Director, School of Biomedical Sciences, Faculty of Medicine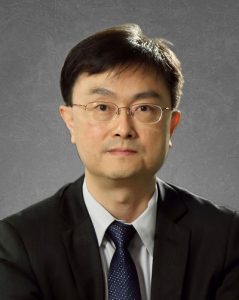 Professor Hector Sun-On Chan has been appointed Head of New Asia College with effect from 1 January 2021. He is currently Associate Vice-President of the University, Professor and Associate Director of School of Biomedical Sciences, Faculty of Medicine.
Professor Chan is an alumnus of New Asia College. He obtained his BSc degree in Biology in 1986, and MPhil degree in Anatomy in 1988 from CUHK. He was awarded the Croucher Foundation Scholarship to pursue a DPhil degree in Neuroscience at The University of Oxford in 1988. Upon returning to Hong Kong after graduation, Professor Chan started to teach in the Department of Anatomy (now School of Biomedical Sciences) at CUHK in 1991 and serve New Asia College in 1992.
The major research interests of Professor Chan include development of neural connections in the brain, and protection of the eye in degenerative and inflammatory diseases. His contributions in teaching were recognized and exemplified by a number of awards in medical education, which include ten Teacher of the Year Awards and one Master Teacher Award from Faculty of Medicine in 2005, and the Vice-Chancellor's Exemplary Teaching Award in 2012 from CUHK.
Professor Chan said, "It's my honour to have joined the big family of CUHK in my early years and worked with a group of excellent teaching and research staff, contributing to the University and the College. I have established a deep connection with CUHK and New Asia College from being a student, alumnus and teaching staff. Adhering to the College motto, "Cheng Ming" (sincerity and intelligence), I pledge to spare no effort to lead my fellow college members to teach and inspire students with knowledge and exemplary characters, based on the solid foundation of the College, who are respectful of nature, society, and history and culture of humanity."