The College established the Alumni Fundraising Task Force to advance alumni network and development resources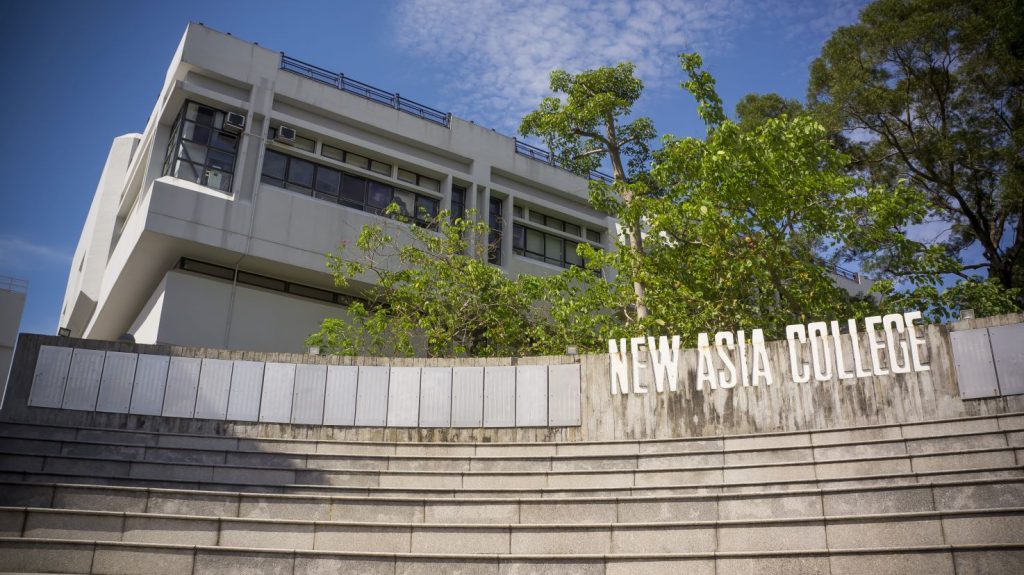 Established since 1949, New Asia College has been carrying the mission of our College Founders, with humanity as its basis, the College aimed to facilitate cultural exchanges between East and West, and to cultivate moral, intellectual and patriotic new generation. In the last decade, we advanced our mission in expanding many projects in promoting Chinese culture and nourishing students. We established a more solid foundation, however, our efforts were made with very limited resources.
In order to continue our education mission, we need to advance our resources, to sustain our development in the long run. The College established an Alumni Fundraising Task Force, which consists of alumni of different decades, to act as a strategical think tank. The members are alumni graduated from the 60s to the 00s, our college trustees are also included. The task force objectives are:
To strengthen the relationship between alumni around the globe and the College; and also develop new networks
To strengthen the sense of belongings of New Asians; to carry forward the New Asia Spirit together; to continue the emotional attachment of New Asians; and to nourish the next generation of New Asians
To promote fundraising in order to obtain sustainable supports for college development
To advise other development strategies
The Task Force is chaired by Prof. Chong Tai-leung Terence, Associate College Head of the College. Prof. Chan Sun-on Hector, College Head, and College staffs are members as well. The Task Force is further divided into two working groups:
A. Alumni relation, promotion and activity group
B. Individual alumni, social elite and institution liaison group
Alumni members are listed below:
WONG Ho Chiu (68/History)
HEUNG Shu Fai (71/Economics)
LAM Wing Tak Bill (75/Business Administration)
YUEN Tak Tim Anthony (77/Personnel Management, Chairman of Alumni relation, promotion and activity group)
CHAU Kan Choi (78/History)
HUI Eric Kwok Sun (78/Marketing)
CHEUNG Shu Wai Walter (79/Journalism & Communication)
KU Siu Fun Alex (79/Finance, Individual alumni, social elite and institution liaison group)
MAU Chi Wang (79/Economics)
KWOK Kai Hing Daniel (82/Economics)
POON Yan Cham Eric (82/Physics)
WONG Chui Hung Anny (95/Japanese Studies)
LAU Yip Man (97/Integrative Engg Programme)
YIU Chun Hong (99/Computer Science)
WONG Sui Ki Anthony (99/Integrated BBA Programme)
CHI Kwan Yee Methy (02/Integrated BBA Programme)
CHUI Pui Chee (03/Fine Arts)
KWAN Karen Kar Man (06/Translation)
The Task Force is working on a series of fundraising strategies, including research and report of stories of New Asia alumni, teacher and students, to strengthen the sense of belongings of New Asians; to engage social elite and institution for collaboration; and to elicit donation from alumni. The Task Force aims at strengthening and expanding the alumni network, as well as opening up resources for the College, in order to celebrate our 75th Anniversary in 2024.
New Asia Forward Fund
The Task Force will introduce a fundraising campaign named "New Asia Forward Fund", aiming at setting up stable resources for supporting our projects on promoting Chinese Culture and nourishing students. Our development portfolio includes:
To strengthen our Chinese Culture education to New Asia students as well as the public
To increase students' opportunities of oversea exchange, internship and social service; and also to increase our supports to students on mental health education and counselling
To increase scholarships, bursaries and financial assistance to students
To strengthen our outreach projects which aim at promoting Chinese culture to secondary and primary school students
To enhance the facilities of the campus
We hope our alumni would support the "New Asia Forward Fund" fundraising campaign, together we advance our development and education mission, and carry on the New Asia Spirit.